Honoring the Souls in our cemeteries.
Recognizing People Serving the Eucharistic Community
Web/Social Media Job Opening
Parish Office
Masks are STRONGLY URGED when visiting the parish office. Thank you
2022 Annual Report to Parishioners
Roman Catholic Diocese of Portland - Website
RCIA
If the Holy Spirit is moving you to learn about our Catholic Faith, to receive the Sacraments of Initiation- Baptism, First Eucharist, & Confirmation.
Please consider joining RCIA/C, which is the Rite of Christian Initiation of Adults/Children.
Please give Barbara a call at 834-3984 for more information.
Office Hours
St. John Vianney Parish
26 East Main Street Fort Kent ME 04743
Telephone # 207-834-5656

Office Business Hours
Monday - Thursday 8:00 AM to 4:00 PM

Friday: Office is closed

Closed on Holidays
mass times and locations
Saturday:
4:00 PM - St. Louis Church - Fort Kent
6:00 PM - St. Charles Church - St. Francis

Sunday:
9:00 AM - St. Louis Church - Fort Kent
11:00 AM - St. Mary's Church - Eagle Lake
5:00 PM - St. Joseph Church - Soldier Pond

Monday:
9:00 AM - St Charles Church - St. Francis

Tuesday:
1:00 PM - St Mary Church - Eagle Lake
2:00 PM - Mercy Home- Eagle Lake (closed to public)

Wednesday:
7:00 AM - St Louis Church - Fort Kent

Thursday:
6:30 PM - St Joseph Church - Fort Kent

Friday:
2:00 PM - Forest Hill - Fort Kent (closed to the public)

2nd Thursday each month - Cross Winds Res. Living. - (closed to the public)

*Weekday masses may be cancelled due to funeral mass scheduling. Please call the office for info.*
Welcome to St. John Vianney Catholic Parish
As members of God's Family, we are called to be active participants in the life of the Catholic Church. As a faith community, we are invited and guided by the Holy Spirit to develop, support, maintain, nurture and proclaim our faith through individual and communal worship, spiritual enrichment, and loving service to others -- based on Sacred Scripture, Sacred Tradition, and the Life of Our Lord Jesus Christ.
As you visit our site, you will see that we are a vibrant parish offering many opportunities for people to live out their Catholic Christian faith. There are activities and organizations for people of every age and almost every interest. We have a food pantry, a thrift shop, and a library. We have a very active Faith Formation program for all ages, numerous educational opportunities, social gatherings, and liturgical ministries, and that is just the tip of the iceberg!
Thank you for visiting!
"God commands you to pray, but forbids you to worry." -- St. John Vianney
Weekly reading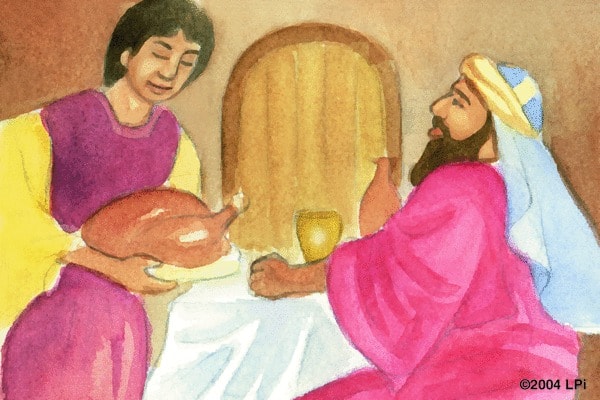 Weekly reading
Readings for the week of October 2, 2022
© Liturgical Publications Inc